Class Details
The who, what, where and when of your chosen class.
---
Class Summary
15 May 2017 - 24 Jul 2017
15 May 2017 - 24 Jul 2017
1 places left
at 5 sessions
Please note: the cost is prorated so you will only be charged for any future dates
Most children love Rugbytots, but if you find after your first two sessions that it's not for you, we'll give you a full refund, including the classes you've attended and the Welcome Pack. Learn more in our FAQ.
This class is run by:
Rugbytots South Hants LTD
Call 0345 313 3244 or Email us
This class takes place at:
Marchwood Village Hall
Marchwood Village Centre, Marchwood, Hampshire, SO40 4SF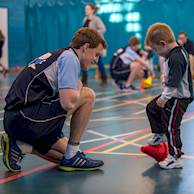 Hogie Wood
Hogie has owned the Rugbytots franchise for South Hants since Sept 2011. A lifelong rugby fan, has played and coached in the UK and Australia and now mini chair at New Milton RFC
---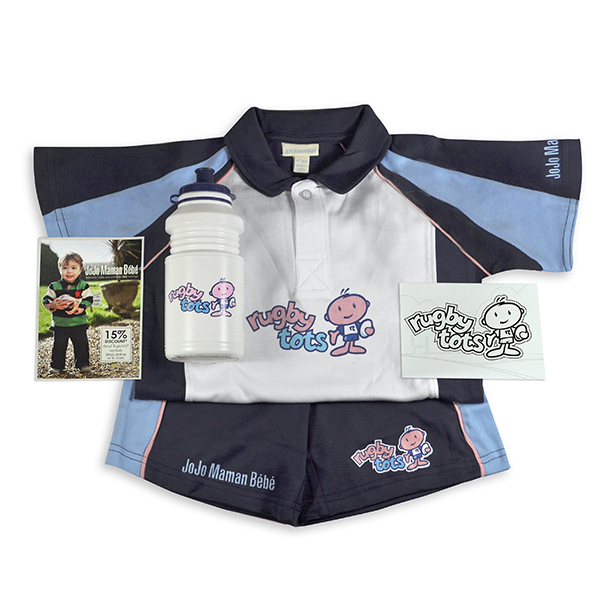 Arty says, "If it's your first time at Rugbytots we need to add our fantastic Welcome Pack"
A cost of £29.99 will be added to your order for the Rugbytots Welcome Pack which includes a Rugbytots Kit, a Rugbytots water bottle, a discount voucher for JoJo Maman Bebe and details of our monthly competition. The cost of postage and packaging is included and will be sent via Royal Mail.
---
Class Calendar
Please note: the cost is prorated so you will only be charged for any future dates
Session #1
Monday
15 May 2017
Session #2
Monday
22 May 2017
No class
Monday
29 May 2017
Session #4
Monday
5 Jun 2017
Session #5
Monday
12 Jun 2017
Session #6
Monday
19 Jun 2017
Session #7
Monday
26 Jun 2017
Session #8
Monday
3 Jul 2017
Session #9
Monday
10 Jul 2017
Session #10
Monday
17 Jul 2017
Session #11
Monday
24 Jul 2017